DTI
Written by
admin
on September 27, 2004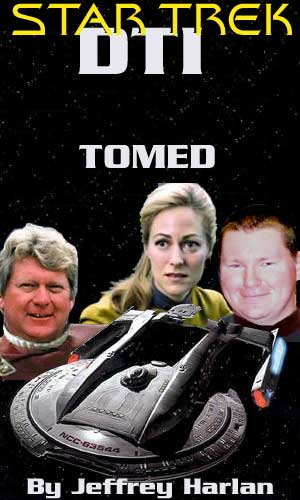 Stardate 220757.3 (Tue 23 Feb 2382): The Timeship Hawking must prevent Romulan forces from changing the events of the Tomed Incident.
Written by
admin
on December 12, 2000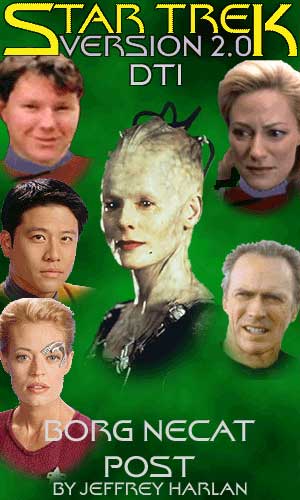 Stardate 220324.9 (Fri 18 Sep 2381): The Borg have traveled back in time to change the events of the first invasion of the Federation.
Written by
admin
on August 2, 2000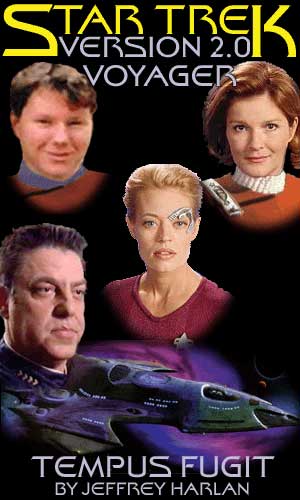 Stardate 213861.2 (Wed 2 April 2375): Voyager's future depends on Seven. Based upon the television episode "Relativity."
Written by
admin
on June 15, 2000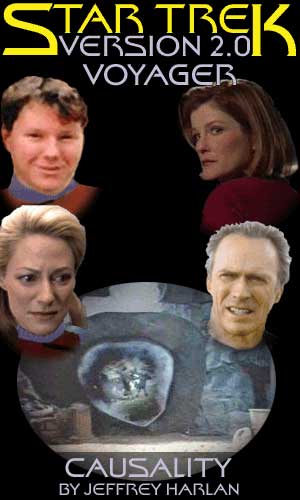 Stardate 217872.8 (Fri 6 April 2379): Janeway escapes from prison, bent on changing the past, and only Phillips and Gilmore can stop her.